Villas in El Raso - live and enjoy!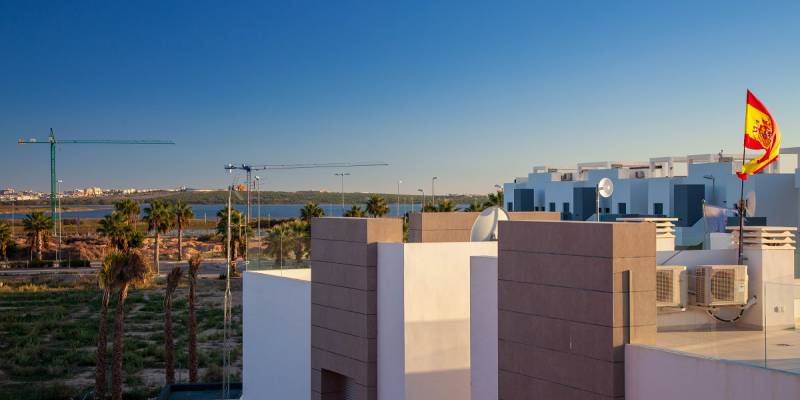 16 Apr 2020
The Mediterranean coast of Spain has built up. With every year on the coast there is less and less suitable land for building, and on still available plots in general are build blocks of apartments, not independent villas with gated communities. However, there are always people who want to have private villa, new and modern, and in the area with good infrastructure!
People coming to our famous area not only for the beach and the sun: they seek peace, security, comfort; they like clean air and the beauty of the surrounding natural parks! Many are looking for privacy: noisy high-rise buildings, city streets and beaches crowded with tourists - not for them!
Are any places still exist on the Costa Blanca? Close to the beach, where you can enjoy the nature, with New Build properties and developed infrastructure?! Honestly, it´s almost impossible, except, perhaps, the elite residential complex Sal & Sol Park2 under construction in El Raso.
Why the Sal & Sol Park2 project is so special?
This complexes located on the last plot of land for residential development, located just 2 km from the best beaches of Guardamar and right next to the Salt Lagoon La Mata nature reserve, near the shore of a lake, surrounded by pine forest, eucalyptus groves, vineyards and if olds of orange and lemon trees. There is last opportunity to purchase new build house, 1 of the 42 modern villas, some of which are still under construction and more than half have already been sold! As we say - now or never!
More reasons why Sal & Sol Park2 is unique
Each villas build on independent plot - from 160 to 312 m2, has garden and private pool of 6x3 m; terrace and solarium with panoramic views of the Lagoon and orange groves.
Materials and finishes of the villas is exceptionally high quality, which makes them different from other new builds in the region.
Even the basic version of the complete villa has underfloor heating in fully equipped bathrooms; equipped kitchen; environmentally friendly and energy-saving aerothermal boiler; preinstallation for air conditioning system.
At the stage of construction and decoration buyers can make some changes and additions to the project: their can choose the colour of decoration and kitchen furniture (by the way, changing the colour scheme is free!); order the installation of underfloor heating not only in the bathrooms, but in the whole house, for example; add extra bedroom (with or without a bathroom), etc.
Make sure you this in time! The sooner you decide to purchase a villa, the more opportunities you will have to make your future home an ideal place for living and relaxing!
It´s very simple to see that everything said here is true! Call us and come to see the our Showhouse and surroundings, get to know El Raso!